Remember when Josh Ritter visited Northwest Public Radio? We just love this
guy.
Then his Animal Years was listed as Stephen King's favorite album of 2006 in Entertainment Weekly.
Buy it and support NWPR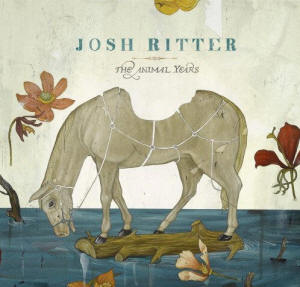 He appeared on Conan O'Brien, then David Letterman...I keep telling myself...I KNOW THIS GUY!!! SCREAM!
Then today, at the office here at Northwest Public Radio...they discussed my favorite song on the Animal Years - Girl in the War.
Talk of the Nation Jan. 29th
Josh Ritter